Humanity still has hope, we often read and see cruel stories of dogs who suffer a lot, they live in untidy environments. As we all know the dogs is a human's best friend they are being sincere and affectionate to their owner, and we must protect them and by that means, adopt them if possible.
A source tells us that more than 3 million dogs make their way to the shelters in the United States only, every year, and then more than 600k of them are euthanized and this is just sad. But don't worry, there are still dogs who managed to find a home and family, and that such numbers are declining with every passing year this is good news.
We have collected pictures of dogs before and after adoption and show the complete transformation. From being malnourished to a strong and attractive doggo.
#1 Anna has made her way from the streets of Italy to Germany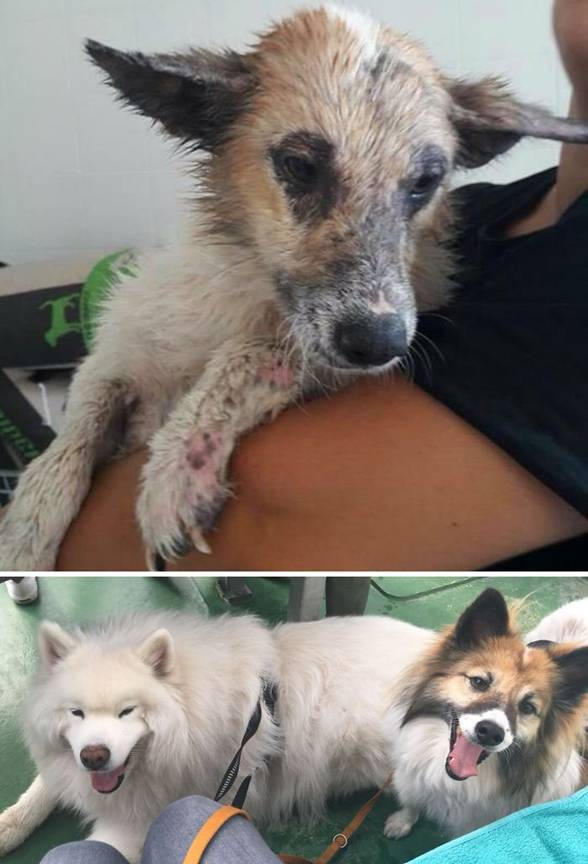 #2 Transformed completely in 3 months after going through Mange and Dumpster Diving in San Antonio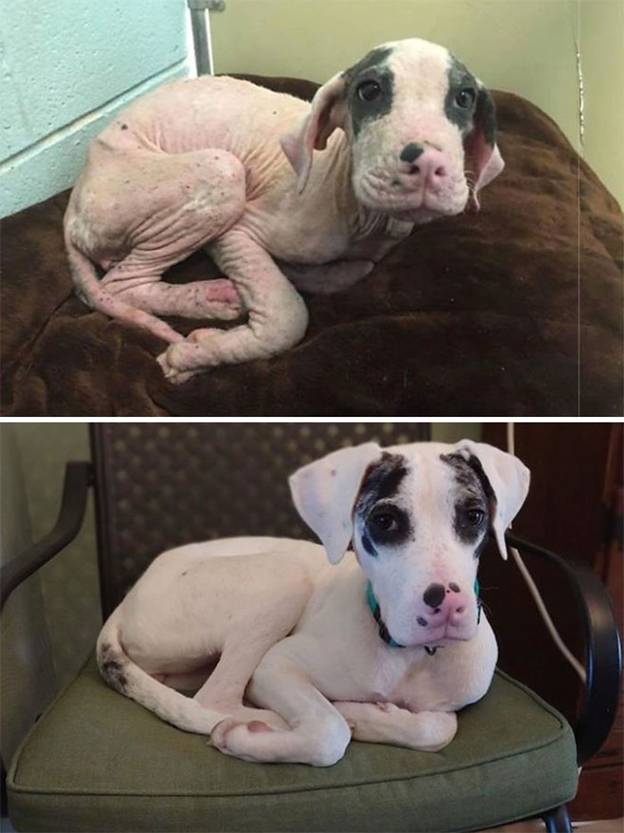 #3 Found with fleas infested and now she is all good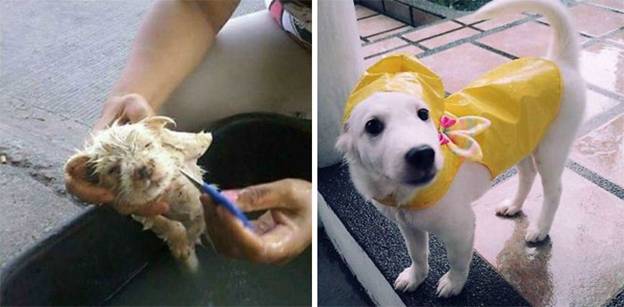 #4 Before adoption Vs. After adoption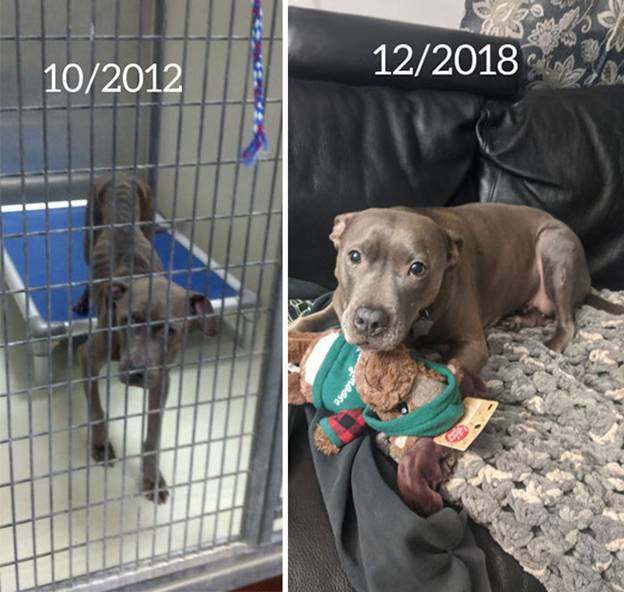 #5 A transformation of over 3.5 years and this is just so heartwarming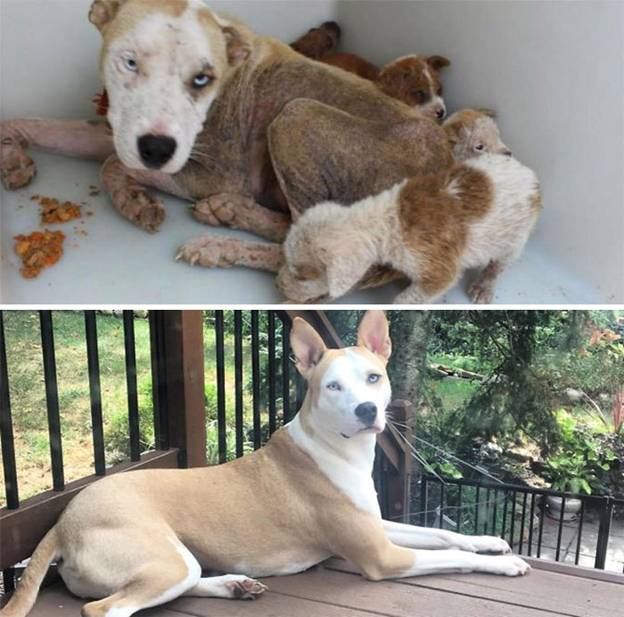 #6 A golden retriever from 15 lbs. to 60 lbs. and thanks to a Korean Family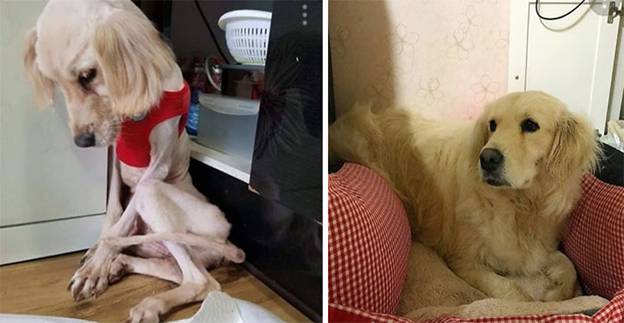 #7 Incredible before and after's from a shelter
#8 Was left behind by previous owners, tied in a dark shed, and today, he is happy with his new owners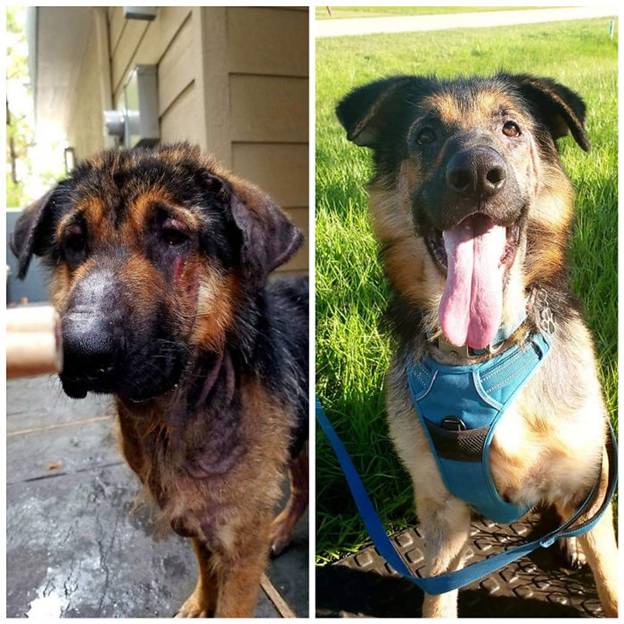 #9 No one wanted to adopt it for its appearance and he was severely underweight and today, he is at his healthiest and always smiling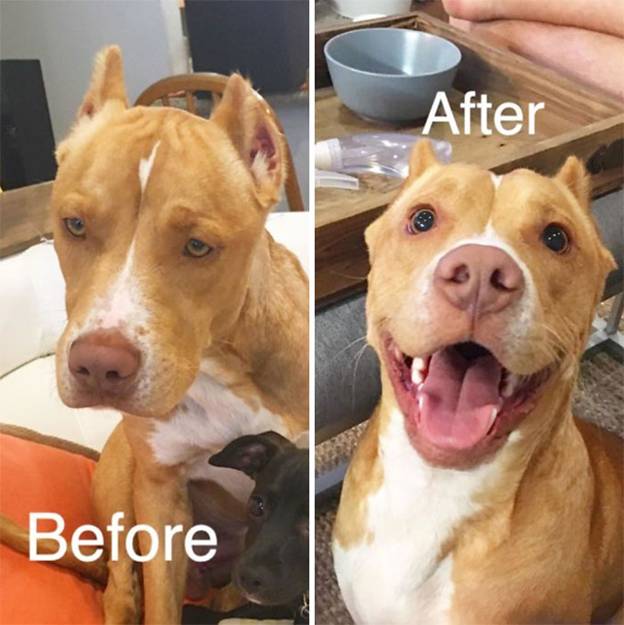 #10 Was rescued from the meat trade in China and now he is living happily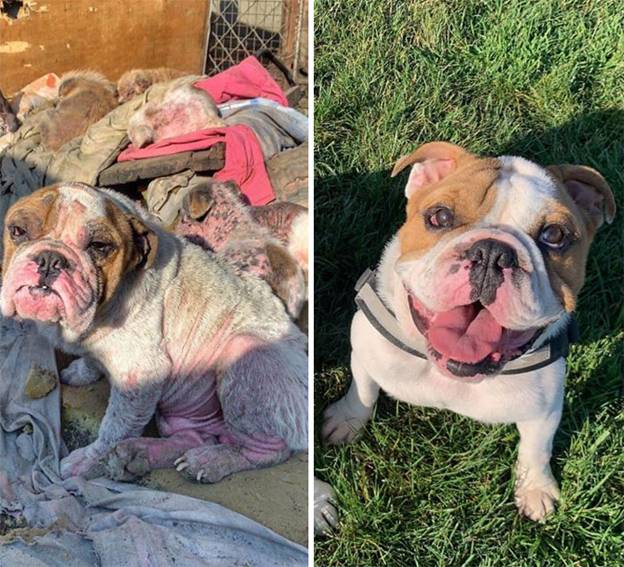 #11 These people knew they wanted this dog the moment they saw it in the shelter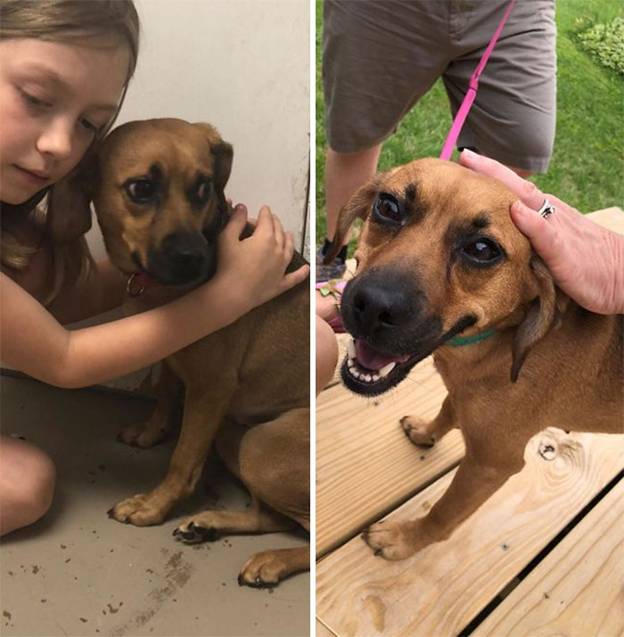 #12 This Chihuahua was close to death and now, he is happy and healthy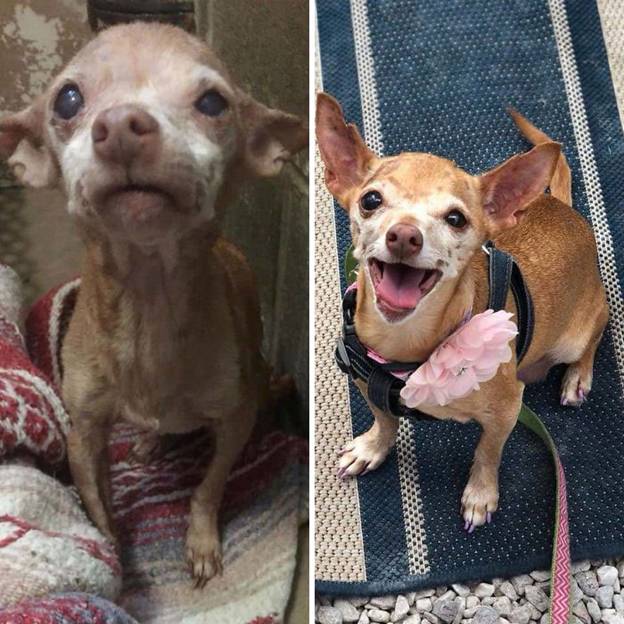 #13 He was hit on the head with a blunt object by his previous owner and had a broken skull. Was operated and went through therapy to use legs and then was rehomed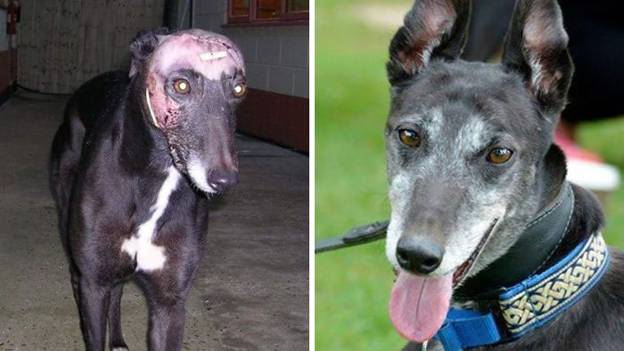 #14 Rescued from the streets of Puerto Rico and made into a healthy pup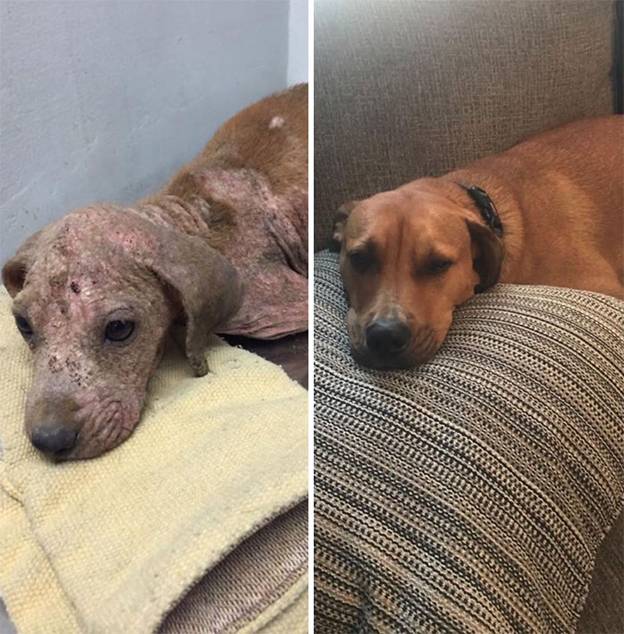 #15 She was flea anemic and has a 5 lbs tumor on her side and everyone thought she won't make it but she did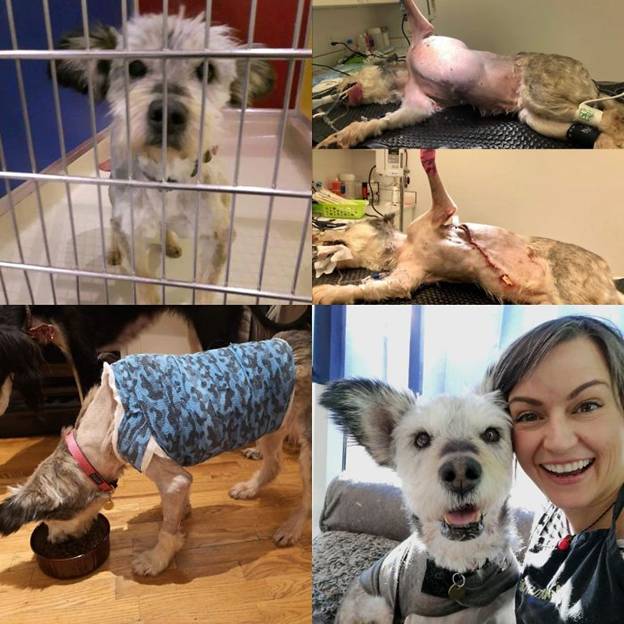 #16 Was so malnourished when rescued and look at this girl now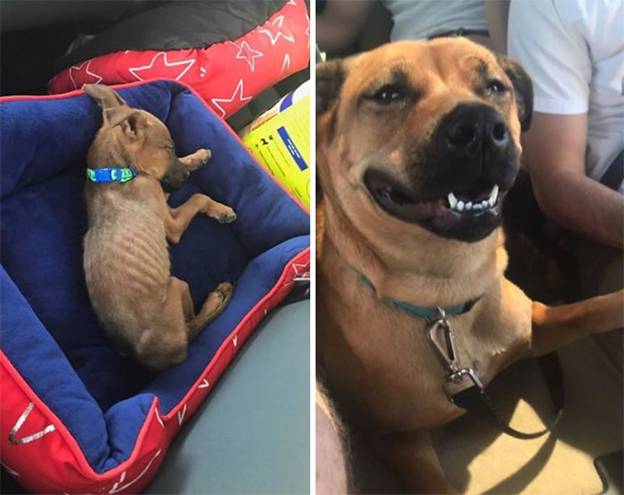 #17 2 years from the time when she was rescued, from when no one even touches her. She is happy, fluffy and healthy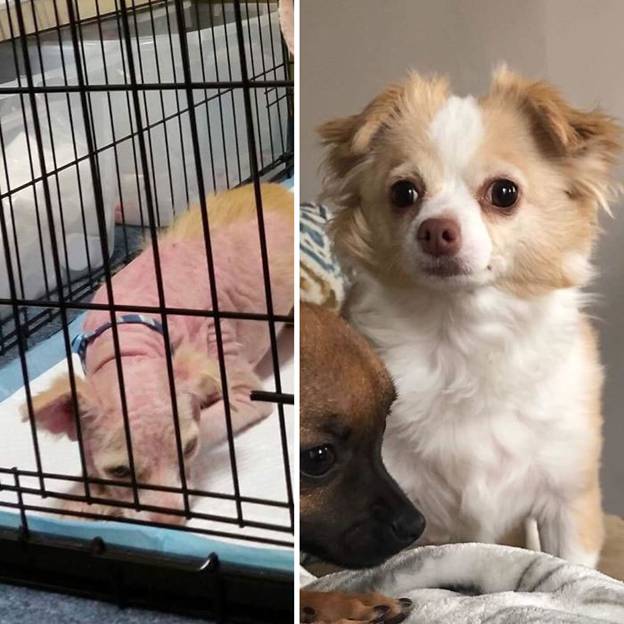 #18 Was found covered in blisters, no hair, tired and starving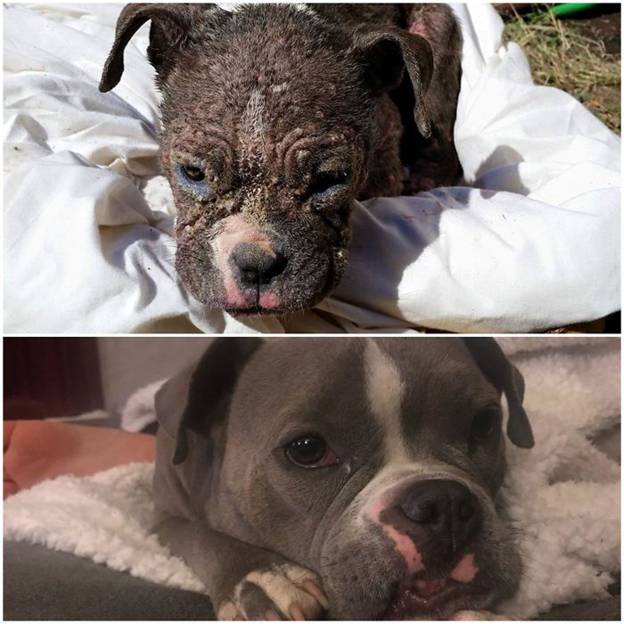 #19 He was left to die on the streets of Austin and then was taken care for 10 weeks and here is the result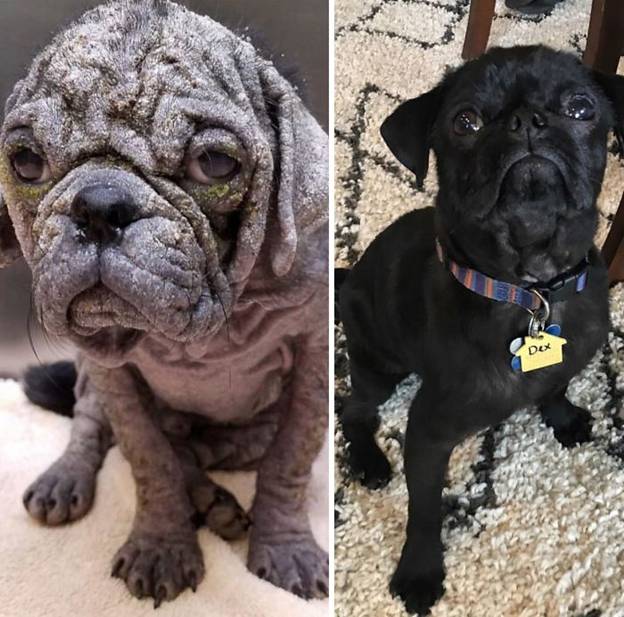 #20 Used badly for breeding and left with a big tumor and a blind eye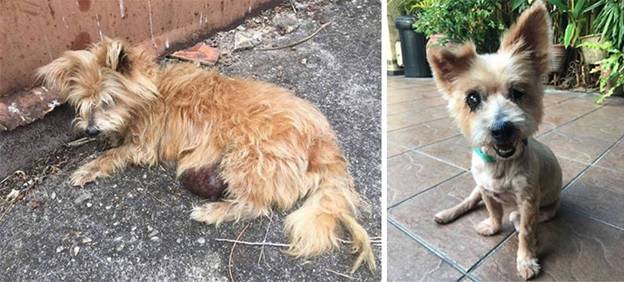 #21 Left backroads with zip-tied around the jaw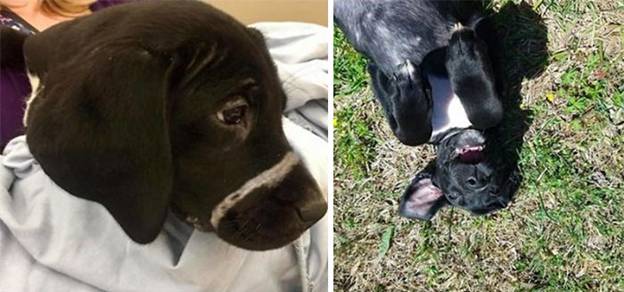 #22 Checked in a hotel and then never left because he was adopted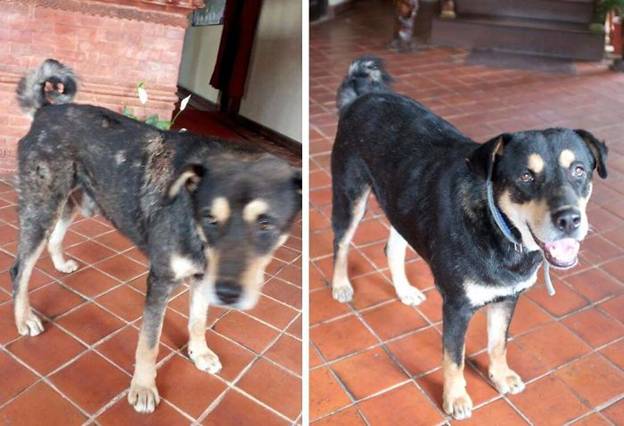 #23 Dealt with Mange and could not take care of her puppies and now, it's ramping in mountains and closet full of bandanas of all colors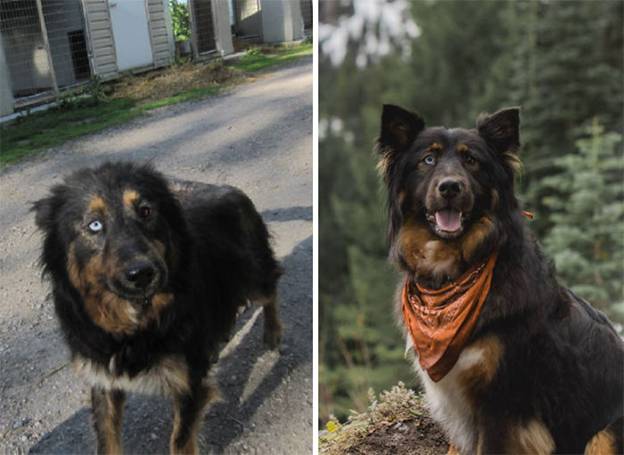 #24 Was abandoned because the owners got a new dog and then, adopted again. The transformation is healthy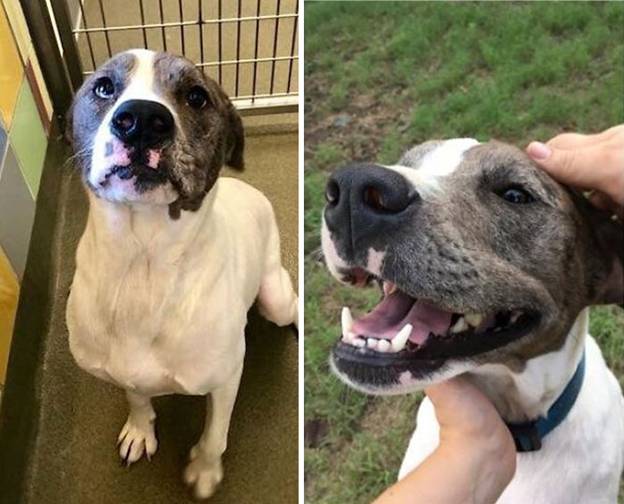 #25 Just some love, care and lots of food, she is where she is today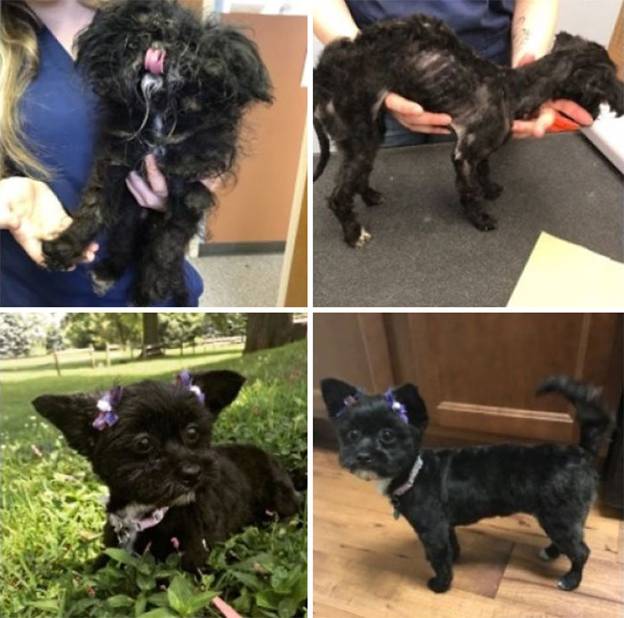 #26 Was about to be tossed in the garbage and then she was adopted to become this happy girl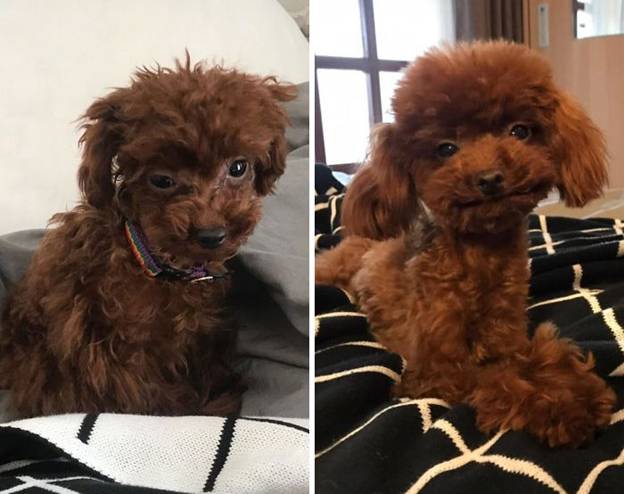 #27 With a bad history of owners, this pug has become a muffin by getting the right owners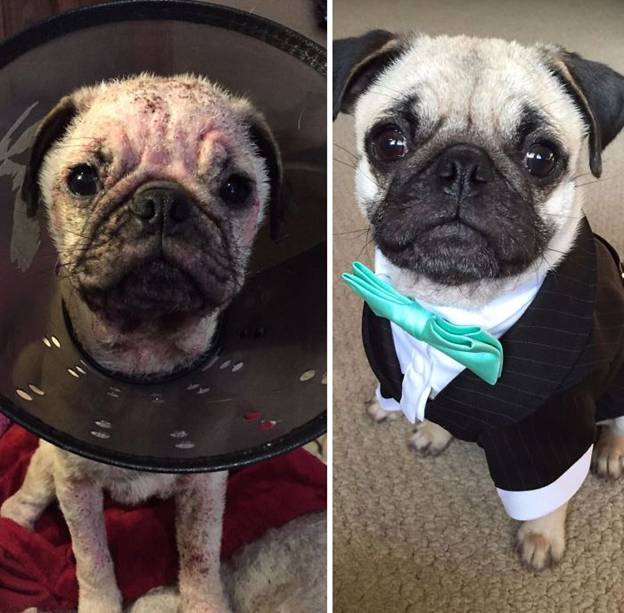 #28 Used for breeding and dumped and it's so cruel. Her face says everything. She is healthy now
#29 Took 2 hours to settle it after rescuing and he slept all night