Cats are known for their love of sleep, often spending up to 15 hours a day snoozing. If you've ever observed your furry feline companion in their slumber, you might have noticed the various sleeping positions they do. From the graceful to the comical. But have you ever wondered what their sleeping positions might mean? This article will explore some common cat sleeping positions and their possible meanings.
advertisement
The Loaf Position: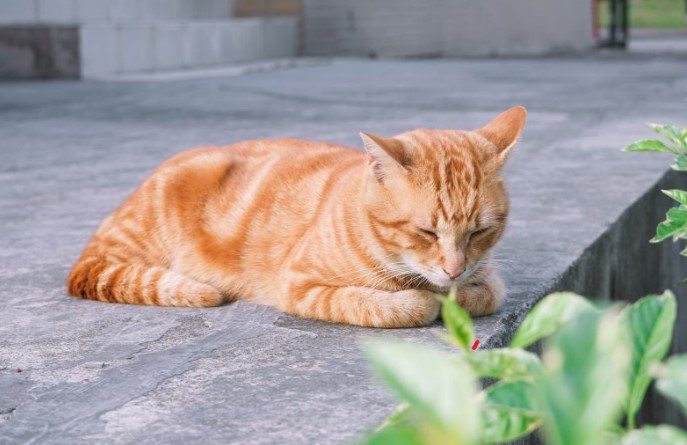 The loaf position is when a cat sits with all four paws neatly tucked under their body, resembling a loaf of bread. This position is commonly seen during short naps or when a cat is relaxed. It demonstrates that your cat is comfortable and at ease, ready to rest while remaining vigilant to their surroundings, where she can quickly get on her feet and use her claws if the need arises.
advertisement
The Ball: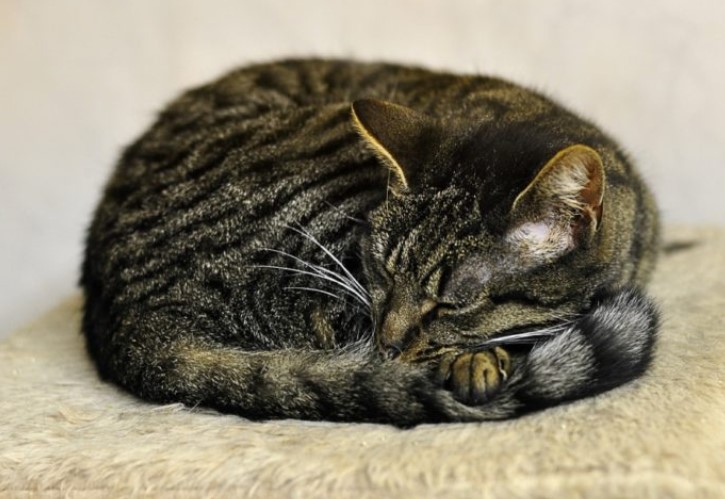 When you come across your feline friend curled up into a tight ball with their tail wrapped around them, you may wonder what it signifies. The ball position is the most common cat sleeping position, with the head tucked in and paws tucked under the body, which is a classic sign of a cat seeking warmth and security. By curling up tightly, cats keep their vital organs tucked away and well protected, which keeps them safe from predators. A cat in this pose intends to sleep for a while and feels safe and content in their environment.
Sideways Sleeper: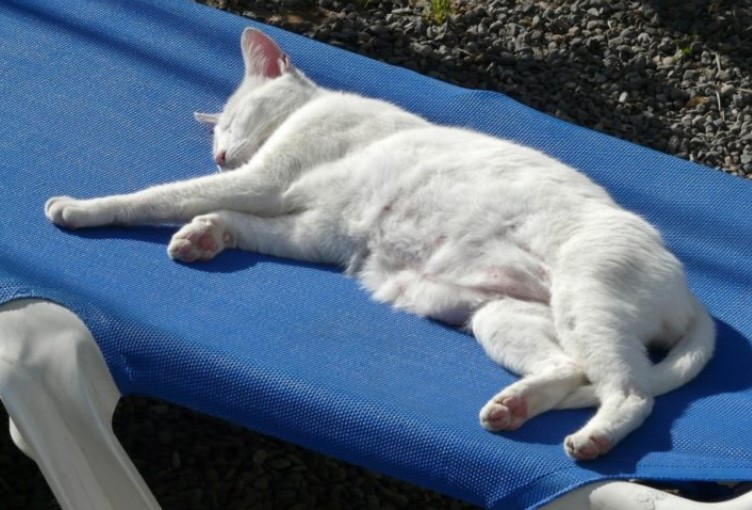 When your cat lies on its side with all its legs extended, it signifies generally feeling secure and calm. This position exposes the cat's belly, which is a vulnerable area, indicating a great deal of trust and contentment. It suggests your cat feels safe and willing to let its guard down. Cats may also stretch out to release muscle tension after periods of activity.
advertisement
The Perch: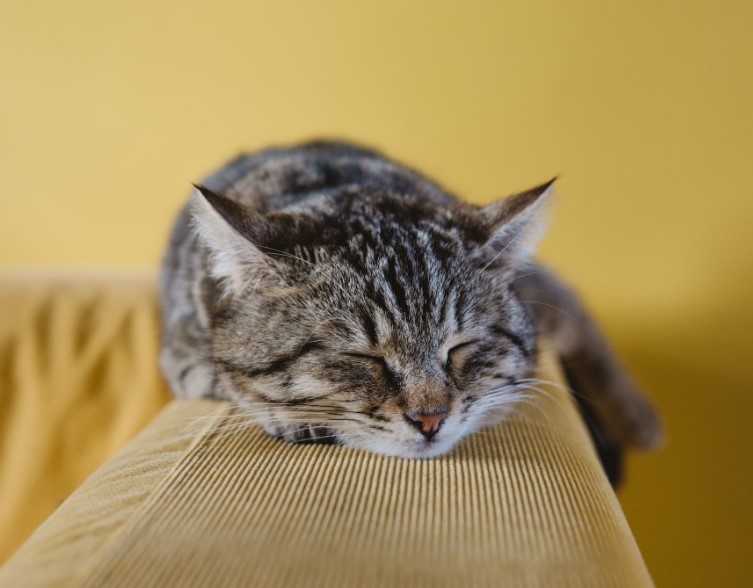 The perch position is when a cat sits or sleeps on a high surface, such as a windowsill or a bookshelf, and even on the back of a couch, with their legs tucked underneath its body. This position allows the cat to observe their surroundings and keep an eye on any potential prey or threats. It also suggests that the cat is feeling confident and in control of their environment.
The Belly-Up: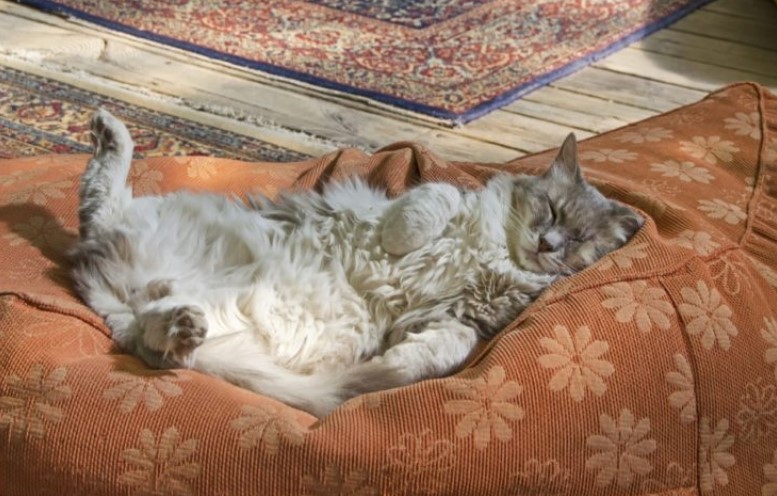 When a cat sleeps on their back with their belly exposed and its limbs outstretched, it indicates a high level of trust and relaxation. Cats only reveal their most vulnerable belly area when they feel completely safe and confident. This position also allows the cat to regulate their body temperature and cool down if they feel too warm.
advertisement
The Paws-on-head: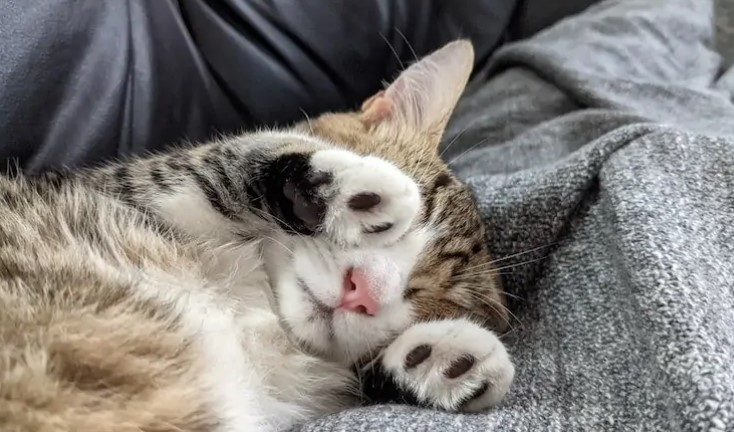 One of the most endearing cat sleeping positions is when your cat covers their face with its paws. It's a sign that the cat is trying to block light out of their eyes or sometimes irritants like pollen or dust, and this position keeps them warm and safe.
The Pretzel: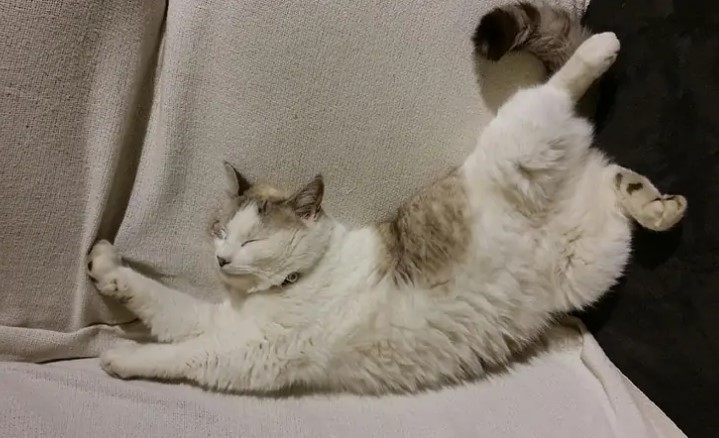 The pretzel is a sleeping position very similar to the belly up, often leaving you perplexed as you observe your cat contorting its body in peculiar ways, wondering how and why your cat is sleeping that way, which appears to be an uncomfortable position. While owners may struggle to comprehend the comfort behind twisting themselves like a pretzel while sleeping, the more contorted your cat is, the more likely it feels completely secure and safe in your home.
advertisement
The Head-on-paws :
This position is when the cat rests their head on their paws while sleeping. It's a sign that the cat feels relaxed and comfortable in their environment. It also indicates that the cat feels safe and secure enough to let their guard down and sleep.
Understanding the meanings behind a cat's sleeping positions can provide valuable insights into its emotional state and overall well-being. Whether they're curled up in a ball, loafing, sprawling, side sleeping, or perching, each position reveals different aspects of a cat's comfort, security, and trust. So, next time you find your feline friend napping, take a moment to observe the message they are conveying through their body language, to meet their needs better and provide a caring environment for their comfortable sleep.
advertisement